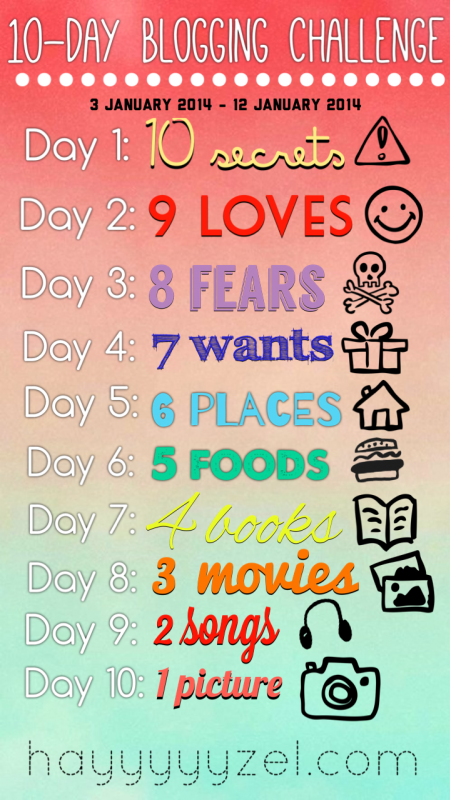 10-Day Blogging Challenge; Day 10
Today's post gets an exclamation mark.
Because! It's! The! Last! Day!
Not going to post this post to Facebook so if you see it, you see it.
;)
And the nonsense I post to Facebook will stop spamming your wall.
I mean it shouldn't, actually, unless I'm your only friend. Which I assume is not the case for any of you.
ANYWAYYYY
I'm really not someone who blogs every day so it was quite tough.
Especially when I absolutely had zero idea what to say.
I don't plan beforehand ;)
AND I HAD TROUBLES POSTING FROM DAY 2 ONWARDS because these pangs of regret hit me like waves.
BUT UH HUH.
Anyway I couldn't just pick a picture so there are a few.

My sister's artistic skills!!!!!

LOOK AT WHAT FBN BOUGHT!!!!
(I mean the nerds box is just there to join in the fun, but he bought the big oreo and big lollipop)
This little boy came back from Cambodia today. Hahahaha.
Seeya :) (in school to some of ye')
| Day 1 | Day 2 | Day 3 | Day 4 | Day 5 | Day 6 | Day 7 | Day 8 | Day 9 |
Thank you for sticking by!
I know a few of you are creepy enough to read all at one shot (I can track your  e v e r y  move)  hahaha but yes thank you for reading!